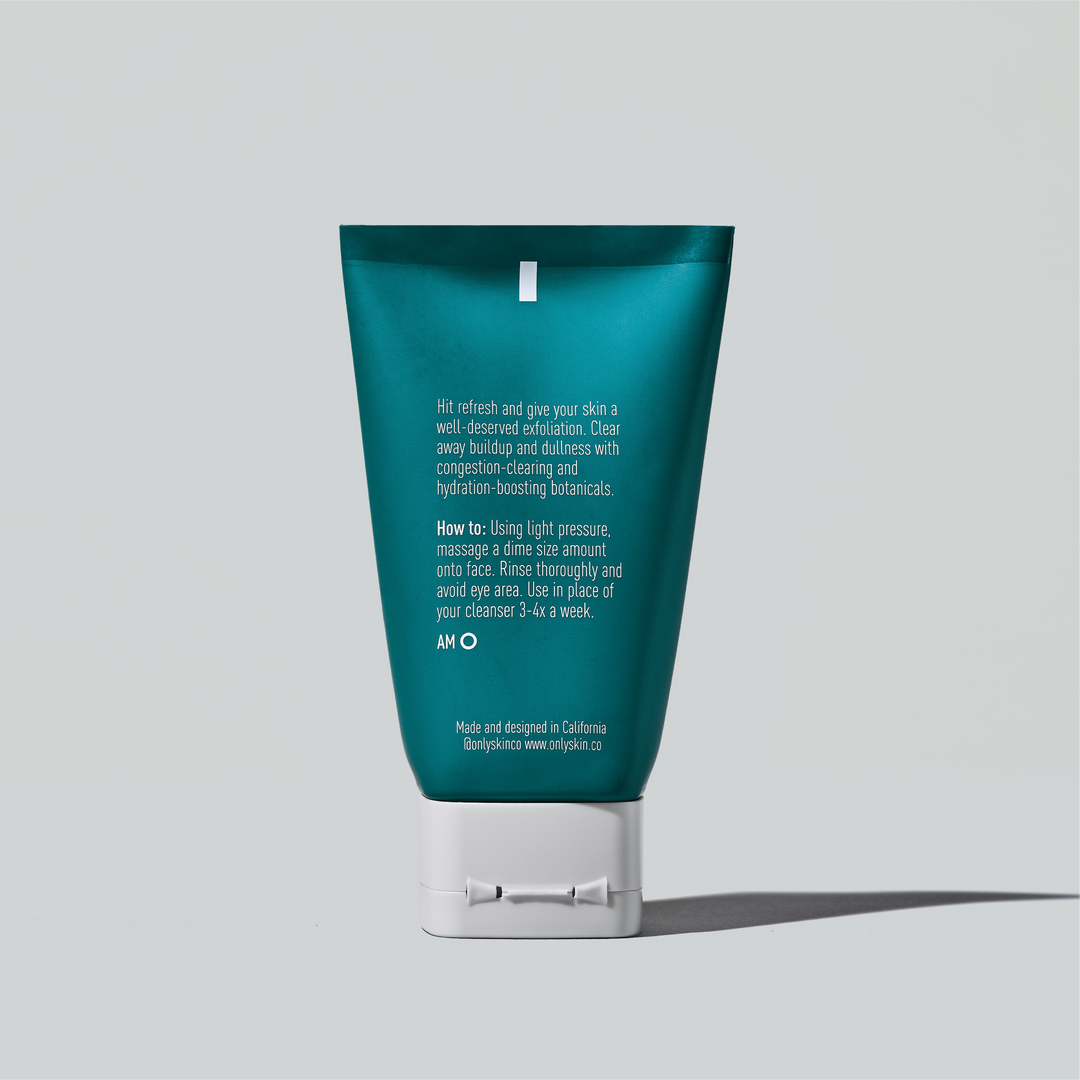 Scrub
A gentle exfoliator designed specifically for men, eases inflammation and helps to unclog pores. It's a perfect addition to your pre-shave ritual by removing any dead skin that could impede your razor's effectiveness. Our scrub includes Plant-Based Beads which help to polish away dead skin cells, White Willow Bark to calm irritated skin and prevent breakouts and Dragon's Blood (Daemonorops Draco drops) to reduce puffiness and quell inflammation. 
Our Commitment
Plant-based, Gluten-free, cruelty-free, always. Made in the USA. No compromises on quality.
Easy to use packaging that keeps product intact and air and germs out. Stuff we thought about so you wouldn't have to.
Typical use means this product will last you 1-2 months. Sizes are travel friendly and convenient.